Innovation is...
...where homeschool Innovators age 5-18 are liberated to create their own paths, responsibly, through intentional community building while joining elective style class offerings.
Join us for the whole day to build community and join at least two classes
Classes are dreamt up and voted on by Innovators each semester!
South Austin - Mondays - 10-2 Cedar Park - Wednesdays - 10-2 Fridays - 10-2 or 4pm
Classes offered outside of full day enrollment include CAD on Fridays in Cedar Park at 2pm and coming soon, Intern Program
Unity - Courage - Innovation - Excellence - Liberation - Life Long Learning
We are inclusive of all family decisions and center all conversations around kindness.
Information
---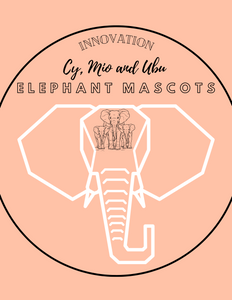 The Tri-Elephants, Cy, Mio, and Ubu, represent the core values of our school, encapsulating Courage, Unity, Innovation, and Excellence. These three majestic pachyderms are more than just symbols; they embody...
What exactly is Innovation Learn Lab? We center building community through offering full day programing three days a week at two locations.  Mondays, in South Austin and Wednesdays and Fridays...
Community Guidelines and Agreement by Innovators of 2020-21 We always work to be our best selves. We are brave and try new things, even some that are a bit scary...
Innovation Learning Lab - Cedar Park
2001 W. New Hope Dr.
Cedar Park, TX
(in the Rock Bridge Church)
Innovation Learning Lab - South Austin
2900 West Slaughter Lane
Austin, TX
(in the Westoak Woods Baptist Church)